Hiring Professional Photographers in Aurangabad For Unforgettable Memories Through ZoopGo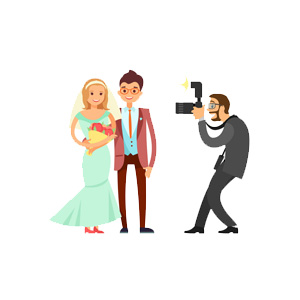 In a city as culturally vibrant as Aurangabad, capturing life's special moments in the best possible way is crucial. Whether it's a wedding, a birthday, or a corporate event, the choice of photographer can greatly influence how these memories are preserved. This is where ZoopGo comes in, offering a platform to connect with the best photographers in Aurangabad who can transform ordinary moments into extraordinary memories.
Significance of Professional Photographers in Aurangabad
Photography is an art that extends beyond just taking pictures. It involves understanding light, composition, emotions, and stories. A proficient photographer can narrate a story through their lens, capturing emotions, ambiance, and the beauty of the moment. Opting for a professional photographer in Aurangabad ensures that your significant moments are captured with finesse, creating a timeless memory to cherish.
Discover ZoopGo: Your Pathway to Hiring Experienced Photographers in Aurangabad
ZoopGo isn't just a platform; it's a bridge that connects you with an array of top photographers in Aurangabad. Whether you need a wedding photographer to capture the emotions of your big day or a candid photographer to seize spontaneous moments at your event, ZoopGo offers a diverse range of photographers tailored to your preferences.
Reasons to Choose ZoopGo For Hiring Aurangabad
Diverse Expertise: ZoopGo hosts a wide range of photographers, each with their unique style and specialization. From classic to modern, you'll find a photographer near me who resonates with your vision.
Verified Professionals: Every photographer on ZoopGo undergoes a thorough verification process, ensuring that you're hiring a genuine and skilled expert. Your memories are in safe hands.
Customization: Your event is distinct, and your photography should reflect that. ZoopGo enables you to discuss your needs with photographers, tailoring the approach to match your preferences.
Budget-friendly Options: Quality photography doesn't have to be extravagant. The photography charges in Aurangabad are quite competitive and rightly fit for your budget.
Seamless Booking: ZoopGo's user-friendly platform simplifies the process of hiring a photographer. Browse, select, and book – it's that straightforward!
How to Hire Photographers in Aurangabad From ZoopGo
Browse: Explore an extensive selection of photographers on ZoopGo's website or app. Filter by specialization, budget, and location to discover photographers aligned with your needs.
Connect: Once you've shortlisted photographers, directly connect with them through ZoopGo. Discuss your event, expectations, and any specific requests you may have. 
Review Portfolios: Take a look at photographers' portfolios to understand their style and previous work. This aids in making an informed decision.
Book Confidently: After discussing the details, finalize the booking via ZoopGo. Rest assured; you're securing a professional who will impeccably capture your moments.
Eternalizing Memories, One Click at a Time With ZoopGo
Choosing a photographer in Aurangabad through ZoopGo ensures not just great pictures, but also a hassle-free experience. It's more than a transaction; it's entrusting your valuable moments to someone who comprehends the significance of memories. With ZoopGo, you can be confident that you'll receive photographs capturing the essence of your event, transforming them into timeless treasures.