Get Professional Cleaning Services in Aurangabad on ZoopGo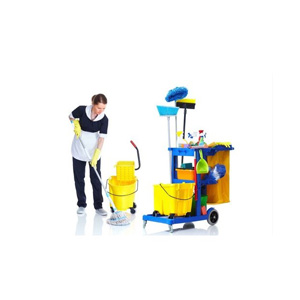 Maintaining a spotless house in the bustling city of Aurangabad, where daily life is loaded with its fair share of events and obligations, may be quite a task. Whether you live in a luxurious mansion or a little flat, you will always need to clean thoroughly. Fortunately, there exist various professional cleaning services in Aurangabad that specialize in making your home sparkle. And ZoopGo brings all these experts to your fingertips. 
Yes, using ZoopGo you can access all such verified experts near your locality. With their expert cleaning techniques, you can look forward to a cleaner, healthier, and happier house. Here, ZoopGo understands the importance and delight one needs in their home, thus known for listing the industry's top cleaners.  
Why Choose Deep Cleaning in Aurangabad?
A neat house improves not just your quality of living but also your general well-being. Don't confuse it with the regular cleaning practice. It is a complete and thorough method of cleaning your home. Moreover, if you book a service for deep cleaning in Aurangabad through ZoopGo, these are the benefits you get: 
Deep cleaning involves dazzling every nook and cranny of your property. No detail is neglected, from the ceilings to the flooring, the walls to the appliances, and everything in between.
Eliminating hidden dust, allergens, and bacteria, provides a healthier indoor environment. Extracting all such malefic outsiders from your house will bring a healthy environment and surroundings. 
The process is not just helpful in removing dust it further helps you to maintain prosperity. Deep cleaning extends the life of your furniture, fixtures, and appliances, saving you money on replacements and repairs. 
Savings in Time and Energy: 
Cleaning your entire house may be a time-consuming and physically hard process. Hiring specialists allows you to devote your time and attention to more vital tasks.
What do we offer?
Expertise: 
ZoopGo aggregates some skilled and talented cleaners in their inventory. We choose only those who have immense expertise in cleaning. 
Methodical Approach:
The general cleaners provide general washing solutions. But what we bring to your doorsteps are the methodical seekers. They first analyze the structure, make a proper plan, choose the equipment, and conclude with full satisfaction. 
Location Masters:
What made ZoopGo different from others is our specific picking functionality. We pick specialists on the basis of expertise and location. Thus, if you're looking for a house deep cleaning in Aurangabad, then we provide you with the same. 
Credibility:
When there comes the point of taking home service the biggest issue that arises is trust. ZoopGo understands your concern and hence chooses only the verified and licensed service providers. 
Clean without hurting your Pocket!
There are uncountable factors we can discuss that tell you our success story, but over everything, there is only one reason people have faith in us- "best in less"! You're not going to be burdened with heavy prices and there is no list of big bucks to book service here. 
ZoopGo allows you to freely discuss your deep cleaning charges in Aurangabad. Hence, there is no hindrance to sparkling your home with an aromatic blend of prosperity and cleanliness.