Get The Top Notch Deep Cleaning in Chandigarh Via ZoopGo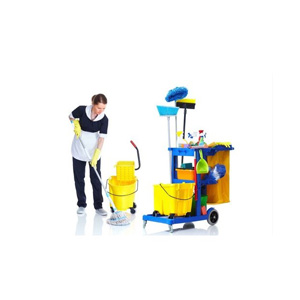 Are you in search of top-notch service of deep cleaning in Chandigarh? When it comes to maintaining a clean and healthy living space, finding the right deep cleaning service is very important. This is why ZoopGo is here to help you out. Now, you have to look no further! Our dedicated partners offer a range of specialized services to cater to your cleaning needs.
Why Choose Deep Cleaning? According to Our Experts!!
Deep cleaning goes beyond your basic surface cleaning, it includes a thorough and comprehensive cleanse of your living space or office space. It involves detailed attention to targeting the areas that often go unnoticed by us during our normal routine cleaning, such as behind furniture, inside cabinets, and within appliances.
Why Book Deep Cleaning Service in Chandigarh Through ZoopGo?
ZoopGo simplifies the whole process of finding reliable and efficient deep cleaning services in Chandigarh for you. Let's see how ZoopGo does its magic:
Wide Network of Service Providers - We collaborate with every type of deep cleaning service provider so that you can enjoy every type of service under one roof.


Verified and Trusted Service Providers - All of the service providers on ZoopGo undergo a deep verification process. We verify their personal documents, such as Aadhaar Card and PAN Card, giving you peace of mind knowing.


Tailored Solutions For Your Requirements - ZoopGo connects you with service providers who offer flexible and customized solutions.


Transparent Pricing - Our partners offer transparent and reasonable deep cleaning service charges in Chandigarh without any hidden charges.
Types of Cleaning Services Offered By Our Partners?
House Deep Cleaning in Chandigarh - From bedrooms to kitchens, the experts make sure that every corner is thoroughly cleaned and transform it into refreshed living space.


Office Deep Cleaning in Chandigarh - These experts cover every corner in your office, from the main office to the different departments.


Flat Cleaning in Chandigarh - From main door to bathroom, from bedroom to the kitchen, these professionals revive the shine and pleasant vibe of every nook and corner of your flat.


Apartment Cleaning in Chandigarh - Our experts cover all aspects thoroughly, and clean every difficult to reach corners to make sure that your apartment is a clean and comfortable space.


Kitchen and Bathroom Cleaning in Chandigarh - These are the most difficult areas to clean up and if ignored then these can become breeding ground for pests and bacterias. Our professionals make sure to clean these areas with safe chemicals and liquids to kill the germs and bacterias.


Marble Cleaning in Chandigarh - Different from other services mentioned above, but yes, our experts also have expertise and experience in cleaning and polishing marble floors. They thoroughly clean and remove the stain from your marbles.
Steps To Book The Best Deep Cleaning Services in Chandigarh Through ZoopGo?
ZoopGo makes the entire process easier, now you do not have to type "Best Deep Cleaning companies near me in Chandigarh" and scroll through hundreds of companies. Now, just go to ZoopGo and follow the below steps.
STEP 1 - Fill The Online Form - Provide us all the requirements in our website's form. Please provide accurate details to avoid any kind of confusion.
STEP 2 - Receive a Call From ZoopGo - Our team will connect with you  via Phone Call for more details. 
STEP 3 - Receive and Compare Multiple Quotations - You will receive at least 3-4 free quotes. First compare the multiple quotes then select the one which matches up with your budget expectations.
STEP 4 - ENJOY THE SERVICE!!
How You Can Contact With US (ZoopGo)?
Dial up at our toll-free number - 1800-12312-9655 to connect with us. You can also install the ZoopGo app directly from the Google Play Store, and contact us.